When it comes down to it; you as an individual should know what you really want.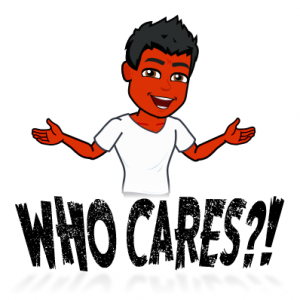 – Do you want that crisp taste of a sweet soda, or do you want your skin back?
– Do you want spaghetti and red sauce, or do you want your skin back?
– Do you want to be lazy and do the wrong things, or do you want your skin back?!
Cure Psoriasis or Just Manage Psoriasis?
You can do all the bad, unhealthy things you want to do in moderation long after your skin is back, so let's get your skin back first. Who knows? You might even drop a few bad habits permanently. Some people have suffered too long and never want to look back again.
Do what you want. If you are content and don't mind living with psoriasis, you've learned to accept it, by all means it's your god given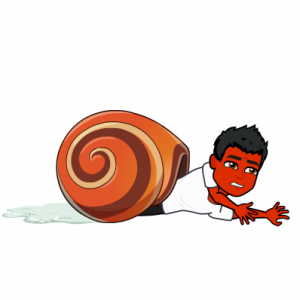 choice to do nothing. If you passionately want to cure psoriasis from you body; don't just practice this wisdom, read and practice other underground regimens too.
Heal Psoriasis Now or Later
Set a day on the calendar, a New Year's resolution would be interesting, or a week to a few days from now, tomorrow even, or the hell with it, heal psoriasis right now!
Until that day of renewal comes, prepare for it. Buy all the stuff you will need for this long journey, this several months' long journey; (depending on how bad you really want to cure psoriasis, and the severity of your condition.)
Bad Food Does Not Cure Psoriasis
Clean out your fridge and cabinets with the food that is against the
cause and throw or give it away. Psyche yourself out because this mental journey will not be easy. There will be temptation everywhere, learn how to filter it out.
Don't eat out because they cook with bad oils and use counterproductive seasonings. Use sheer will power when avoiding the sugar products and all the other toxic foods. The pleasure from eating the temptation foods only lasts a few seconds; when the food is in the mouth. Bad eating is not worth it, since the result of not eating bad would be so much more rewarding and pleasurable in the end.
Binge Eat One Last Time
If you want, eat your last crazy meal at the restaurant of your choice. Load up on two main courses with extra sides, and a sweet drink. Get dessert and cherish each bite: Because for the next several months, you will be doing something more important, something meaningful, and something beneficial.
You will be accomplishing something grand for yourself as you will overcome what the so-called experts were taught was impossible. Or what the so called experts were told to tell you.
Cure Psoriasis With Hard Work
Be happy now and give a hearty laugh at the absurdity of it all, because I do believe your skin used to be an excellent work of art and will be an excellent work of art once again after you finally cure psoriasis. Good luck on doing what you know must be done. Remember to avoid everything on "The Don't List," and practice moderation with the "The Do List."
Again, good luck!
###
Thank you for reading. If you enjoyed it, won't you please take a moment to leave me a comment?
Thanks!
-Drake Brooks-
It Is Very Important That You Read All The Other Posts On This Website
If you haven't read "The Do List" and "The Don't List" on this website, go back to the main menu and read that content now. The other content will help you cure psoriasis, and understand WHY the The Do List and Don't List are so important. Understanding the WHY will help figure HOW to cure psoriasis that much easier.
You have just read the conclusion of this website that will help cure psoriasis naturally and will also help you maintain beautiful skin thereof. However…it is imperative that all the other items and tasks are carried out indefinitely.
Again it is also very very very important that you read the other posts on this website. I can't stress that enough.
The other Posts include:
Thank you for reading this part of my website. Feel free to leave me a comment or question below. I will respond.