How to Cure Psoriasis With Cucumbers
If you want to know how to cure psoriasis with cucumbers, keep reading. It is quite easy. Cucumbers are very alkalitic, which is good news for anyone wanting to know how to cure psoriasis.
If you read my section on the 80/20 rule. You will understand that a diet that is at least 80% alkaline and less then 20% acidic will get your skin back. Most people with psoriasis have a pH balance of too much acid. This means they eat too much acid forming foods like too much meat and various junk foods. The aftermath of eating too much acidic foods could be skin inflammation AKA psoriasis.
Cucumbers are an anti-oxidant and they are perfect for healing the skin. All you have to do is eat plenty of them, and give it you don't eat any counteractive ingredients which I discuss in my "Don't List", you should cure your psoriasis naturally in due time.
Some benefits of cucumbers are as follows. They are very nutritious, keep the body hydrated, alkalized and full. They also have vitamin C, A, K. They contain magnesium and potassium as well as a host of other benefits.
I used to have psoriasis and eating cucumbers a few times a week as a side dish for lunch or dinner was my thing until I eventually cured my psoriasis naturally. Eating two or three at a time, I would sometimes peel them first because some suppliers put wax on the skin to keep them looking fresh and appealing. Even though the skin contains high amounts of fiber and vitamins. The wax could cause problems in the long run. You can remove the wax by soaking them in apple cider vinegar for a few minutes and then rinse off the vinegar under cold running water. Or just peal the skin.
Cucumbers also make an excellent side dish. Peeled or not peeled, you can eat them whole or sliced. No need to add any seasoning because they taste delicious as is.
Eating plenty of cucumbers can remove acid and can reduce inflammation.
Buy plenty of this delicious vegetable from the produce section and try to eat them through out your week. They are usually sold at descent prices. I live in south Texas and cucumbers are sold here at HEB or Walmart for three for on dollar.
I hope you enjoyed reading about this easy and natural psoriasis remedy that is the cucumber. Feel free to leave me a comment or question below.
---
If you haven't read "The Do List" and "The Don't List" on this website, go back to the main menu and read that content now. The other content will help you cure psoriasis, and understand WHY the "The Do List" and "The Don't List" are so important. Understanding the WHY will help figure out HOW to cure psoriasis that much easier.
Also read the homemade recipes for psoriasis section of this website. If done in conjunction with The Do List and the Don't List, it will help you cure psoriasis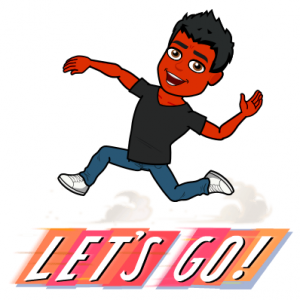 naturally and will also help you maintain beautiful skin thereof.
---
It is jammed pack with rich information on things to do, "The Do List" and things not to do, "The Don't List," on how to remedy psoriasis naturally.
If you don't want to purchase my book just yet its cool with me. All the information collected in my eBook is also spread out throughout my website, browse
around my website and read about How to Remedy Psoriasis Naturally.

However, if you want to have your own personal downloaded copy in a simple and easy to navigate interface, you are in luck. A portable and accessible eBook reader app like Kindle, Apple, ePub and Pdf, are some examples. Read on or off line however you choose. No internet connection no problem.
My eBook is only $9.99 right now but I may change the price to a higher amount if I start becoming greedy due to an increase in traffic and popularity.
If you do decide to help me out and purchase my very first eBook How to Remedy Psoriasis Naturally, it would be very much appreciated. Profits will help me maintain and continue to add important content and recipes to this website.
Thank you for reading this part of my website. Feel free to leave me a comment or question below. I will respond.