If I had to choose between romaine lettuce and iceberg lettuce. I would choose romaine lettuce. Not just because it's one of the foods that reduce inflammation naturally but because it has several times more nutrients than iceberg lettuce.
Romaine Lettuce Origins
Romaine lettuce has several names. Here in America we call it Romaine lettuce because supposedly it reached western country's by the way of Rome.
Romaine lettuce is also referred to as Cos Lettuce. This is because some historians trace Romaine lettuce back to the Greek Island of Kos.
In ancient Egypt, Romaine lettuce was considered an aphrodisiac. According to Sarah Griffiths, who wrote The Land Where Lettuce was a Sex Symbol. She mentions that egyptologist Salima Ikram says that Romaine lettuce is "Min's favorite food." Min is the God of Fertility. And the reason he can perform so well is because of Romaine lettuce.
One of the Many Foods That Reduce Inflammation Naturally is Romaine Lettuce
Romaine lettuce reduces inflammation naturally because it contains anti-inflammatory compounds such as multi-vitamins, minerals, and omega 3 fatty acids.
Remember, Inflammation is important for basic immune functions. Inflammation is required to heal wounds, injury's and infections. It works against foreign invaders and cleans damages in the body. It activates when
needed then deactivates when finished. This is called acute Inflammation.
But sometimes inflammation attacks itself. This usually happens when an abundant amount of inflammatory foods have been consumed,
as well as not exercising, stress, and lack of deep sleep. This is called chronic inflammation.
The Anti-Inflammatory Vitamins in Romaine Lettuce
B vitamins inside Romaine lettuce regulate inflammation. In
light of this, B6 and B9 are all ingredients that are also placed into
anti-inflammatory medications. These medications are prescribed by physicians to control inflammatory conditions.
So by consuming Romaine lettuce on a regular basis, vitamins B6 and B9 are all
naturally absorbed and therefore anti-inflammation perks are received.
Vitamins B1, B5, and B7 are also present in Romaine lettuce.
C vitamin. Discussing one of the best vitamins on the planet. Vitamin C can do multiple miracles. Fighting inflammation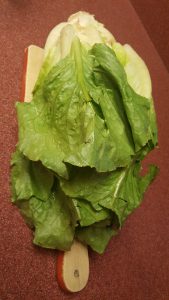 is one of them. First and foremost, vitamin C act's as an electron doner.
The vitamin C found in Romaine lettuce can not only ward away illness, but it can also overturn present illness too. This works because vitamin C donates electrons to free radicals.
But why give electrons to the culprit? Because, by giving electrons
to the free radicals, they receive all they can carry, this hinders them
from taking electrons from other places.
So as a premium, vitamin C reverses sickness. It does this by fixing
oxidative damage caused by free radicals. Free radicals can cause massive
inflammation issues, but Vitamin C not only wards but it counters illness too.
A Vitamin. The A-Vitamin is exists in Romaine lettuce too. Romaine lettuce is a good leafy green vegetable to get your vitamin A from because most places will more than likely carry romaine lettuce. It is one of those vegetables that are always in stock.
The 1960's Nutritionist Adelle Davis, explained that the inflammatory
diseases like psoriasis and eczema are caused by vitamin deficiencies and a
"faulty utilization of fat." She proposes consuming lecithin and the vitamins
A, B, C, and E.
Multiple sources mention that vitamin A can reverse many
inflammatory illnesses. This includes inflammation of the organs, joints,
and skin.
It is implied that a Vitamin A deficiency may even cause inflammation.
K Vitamin. Talking about the multivitamin leafy green vegetable called Romaine lettuce. Did you know that vitamin K is also existent in Romaine lettuce and is considered a big contributor too.
Not only does vitamin K allow the coagulation of blood which prevents
extreme bleeding. But scholars stress that vitamins k1 which is
found in leafy greens like spinach and Romaine lettuce, and k2 which is usually synthesized
by gut micro-flora, both have anti-inflammatory benefits.
While studying data from over 1000 individuals in a vitamin K science
experiment. The study concluded that in association with Vitamin K1, a decline in inflammation was evident.
Romaine Lettuce Fights Disease
Romaine lettuce doesn't just fight Inflammation, it fights other diseases too. Here's a chart of disorders that Romaine lettuce counter attacks.
– Psoriasis
– Eczema
– Stroke
– Hypertension
– Caner
– Stroke
– Obesity
– Diabetes
– Impotence
How do you Romaine?
Sure you can just go into a grocery store and purchase some Romaine lettuce for a couple of bucks but did you know that when you go out to eat. Most establishments actually carry romaine lettuce but won't serve it to you unless you request it.
I know this because when I used to work at the Olive Garden, they would only serve Iceberg lettuce. They only serve romaine lettuce upon request because Iceberg lettuce is cheaper than Romaine lettuce.
All you have to do is request it. This trick works in other restaurant chains as well.
By The Way
If you haven't read "The Do List" and "The Don't List" on this website, go back to the main menu and read that content now.
The other content will help you understand WHY inflammation happens
in the first place. Understanding the WHY will help figure out HOW to
counter inflammation that much easier.
This is the "Foods That Reduce Inflammation" section of this website
where Romaine lettuce was discussed in full. If eaten in conjunction with The Do

List and the Don't List, it will help you reduce inflammation naturally
and it will also help you be healthier thereof.
If you have inflammatory skin problems such as psoriasis or eczema
keep reading all the material on this website because it was designed
for people like you.
It is jammed pack with rich information on things to do, "The Do List" and things not to do, "The Don't List," on how to remedy psoriasis naturally.
If you don't want to purchase my book just yet its cool with me. All the information collected in my eBook is also spread out throughout my website, browse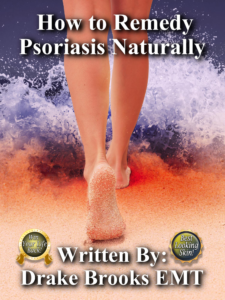 around my website and read about How to Remedy Psoriasis Naturally.

However, if you want to have your own personal downloaded copy in a simple and easy to navigate interface, you are in luck. A portable and accessible eBook reader app like Kindle, Apple, ePub and Pdf, are some examples. Read on or off line however you choose. No internet connection no problem.
My eBook is only $9.99 right now but I may change the price to a higher amount if I start becoming greedy due to an increase in traffic and popularity.
If you do decide to help me out and purchase my very first eBook How to Remedy Psoriasis Naturally, it would be very much appreciated. Profits will help me maintain and continue to add important content and recipes to this website.
Thank you for reading this part of my website. Feel free to leave me a comment or question below. I will respond.