Swimming is an excellent cardio exercise and just in the summer. If done enough times a month it can be very beneficial for your health and thus your skin. The problem is, both types of swimming pools can contain chlorine. Too much chlorine is bad for your skin. In this article I will be reviewing the differences between the two types of pools, the chlorine levels of each, and which would be better for a person with psoriasis. So let the fight begin, salt water pools vs. chlorine pools. Which is better for your skin and who will win your interest.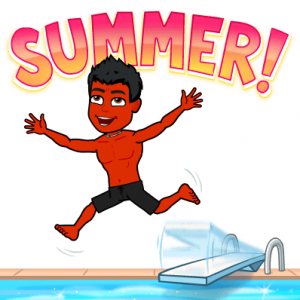 Chlorine Swimming Pools
Putting chlorine in swimming pools is a practice that has been around for ages. Chlorine is needed to keep bacteria, slime, mold, and other contaminants in check. It is less costly and easier to maintain. The main problem is, chlorine swimming pools have higher chlorine levels than salt water swimming pools.
Chlorine Swimming Pool Pros
? Starting costs are cheaper than salt water systems
? Preserves pool accessories longer
? Maintenance is simpler
? More chlorine means less mildew, mold and bacteria
Chlorine Swimming Pool Cons
? Ongoing costs are more expensive than salt water systems
? Chlorine levels must be tested and restored more frequently
? Too much chlorine is bad for your hair, eyes, and skin.
Salt Water Swimming Pools
Salt water swimming pools still use chlorine. But the good thing is, they don't use as much chlorine as their regular chlorine swimming pool cousins. They use a special type of generator that makes chlorine out of salt. This process makes the water silky and less irritating to the eyes and skin. The chemical smell that is usually present in regular chlorine pools is barely present in salt water pools.
Salt Water Swimming Pool Pros
? Uses less chlorine
? Testing chlorine levels can be done less
? Continuing costs are cheaper
? Never have to add chlorine
? Better for your hair, eyes, and skin
Salt Water Swimming Pool Cons
? Salt water corrosion can occur on pool accessories
? Large starting costs
? Salt water systems are more complex to fix
And the Winner is…
Salt water pools have more qualities but the main reason salt water pools should be utilized over regular chlorine pools is because salt water is better for your skin and has less chlorine.
Yes we swim for recreation but many of us swim for exercise and health too. If we are putting our health at risk by exposing ourselves to more chlorine levels then are bodies can tolerate, then it defeats the whole purpose of exercising to better our health in the first place.
Salt Water Pools vs Chlorine Pools Conclusion
Swimming is a wonderful exercise with so many health benefits. To better utilize swimming pools for health and skin purposes, whether it be a salt pool or a chlorine pool, try spending only the required time in the pool that is necessary. Do your swimming laps and then get out. Rinse off immediately and you should
be fine.
If you live about an hours drive or less from an ocean or lake, by all means take advantage of that instead. It will be much natural and therefore more beneficial. Swim as many times a week as possible.
But if you have psoriasis or any other skin problem and could choose between a salt swimming pool and a chlorine swimming pool. Do the salt pool for sure.
Final Thoughts and to Those with Skin Problems
Thank you for reading my review on salt water pools vs. chlorine pools. Swimming is one of the the healthiest exercises and should be done regularly. Through time, exercising will better your health and your skin. If you have psoriasis or any other skin problem, swimming exercises should allow your body to heal your skin back to normal.
If you haven't read "The Do List" and "The Don't List" on this website, go back to the main menu and read that content now. The other content will help you cure psoriasis, and understand WHY the "The Do List" and "The Don't List" are so important. Understanding the WHY will help figure out HOW to cure psoriasis that much easier.
This was me review on the different kinds of swimming pools. Exercise by the way of swimming if done with The Do List and the Don't List, will help you cure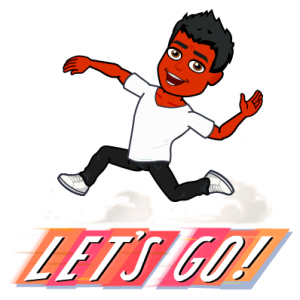 psoriasis naturally and will also help you maintain beautiful skin thereof.
It is jammed pack with rich information on things to do, "The Do List" and things not to do, "The Don't List," on how to remedy psoriasis naturally.
If you don't want to purchase my book just yet its cool with me. All the information collected in my eBook is also spread out throughout my website, browse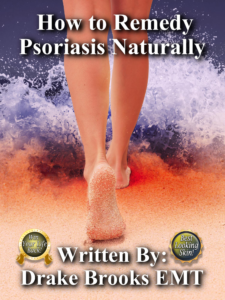 around my website and read about How to Remedy Psoriasis Naturally.

However, if you want to have your own personal downloaded copy in a simple and easy to navigate interface, you are in luck. A portable and accessible eBook reader app like Kindle, Apple, ePub and Pdf, are some examples. Read on or off line however you choose. No internet connection no problem.
My eBook is only $9.99 right now but I may change the price to a higher amount if I start becoming greedy due to an increase in traffic and popularity.
If you do decide to help me out and purchase my very first eBook How to Remedy Psoriasis Naturally, it would be very much appreciated. Profits will help me maintain and continue to add important content and recipes to this website.
Thank you for reading this part of my website. Feel free to leave me a comment or question below. I will respond.