Plaque Psoriasis Drug Treatments Are Competing With Each Other
Pharmaceuticals are pumping out new plaque psoriasis drug treatments in a timely manner. The drug industry is booming and drug companies are having a free
for all. Next-generation plaque psoriasis treatments now work better than last-generation.  Companies are battling for market shares, and as the war wages, the market becomes thin.
New competition in the fast-growing market for plaque psoriasis treatments take full advantage of the inflammatory epidemic. New medications hit the market and pave the way,  leaving the market diluted. These new medications show victory over market share and a multitude of prescriptions are coming fast through medical development.
What is the psoriasis epidemic?
Psoriasis is a inflammatory skin disorder that has a overactive immune system response. Basically, psoriasis is the state of being itchy and inflamed. The skin mass-produces extreme amounts of cells. Plaque patches begin to form and thus reside on the surface of the skin with red and silvery scales. It can appear anywhere on the surface of the body.
The U.S. estimates over 7 million cases of psoriasis and growing. Most cases have mild or moderate psoriasis, but some are severe and affect large portions of the body.
Psoriasis is now being considered very serious, and the treatment options are weighing heavy on the medical industry. The budget of plaque psoriasis drug treatments surpass billions a year and that's just in the United States alone.
Intricate and Expensive
In general, plaque psoriasis drug treatments consists mostly of topical creams. But for anyone that has, or HAD psoriasis, topical creams are pricey and don't work. The symptoms always come back. Other plaque psoriasis drug treatments suppress the immune system and cause immune health concerns.
Now, a lot of spending goes to psoriasis medications that specifically decrease the amount cytokines produced by the body. These drugs are intricate and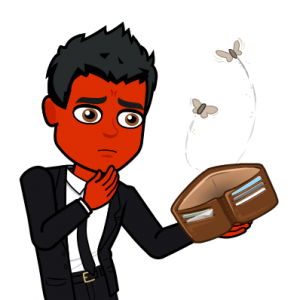 expensive, but still don't cure the psoriasis problem.
Cytokines are immune cell messengers, or intercellular mediators. They allow cells in the body to communicate. Cytokines deliver messages from cell to cell and usually mediate on what to do, whether it's preparing to divide, undergo growth, or secrete more cytokines. This internal signal process alters cell activity every moment and is vital for the integrity of the body's overall immune system.
It's All About Plaque Psoriasis Drug Treatments and Never Cures
We all know these new plaque psoriasis drug treatments are designed to treat the symptom of psoriasis and never cure the cause. Why cure the cause of a problem when that problem in generating billions of dollars a year. If a cure was exposed publicly, it could jeopardized the medical economy, and some pharmaceuticals would deteriorate within days. Thousands of jobs would be at risk because the money generating problem has been solved.
I Used to Live With Plaque Psoriasis But Not Anymore
I had plaque psoriasis in the past. It came very suddenly and ruined my social life. I was told by my doctors that I would have to learn how to live with it forever. They gave me topical creams that did nothing and smelled like tar. I told them that it smells like the stuff they put on the roads. They said it was the stuff they put on roads. Seriously.
They offered me medications that were designed to disable my immune system. Because supposedly, my immune system was to blame. They said my immune system was "too strong, over reactive, and needed to be weakened."
The last thing I wanted to do was destroy my immune system, over reactive or not. We need are immune system for many things. Getting sick from the common cold could turn into a much bigger ordeal.
It wasn't till later that it dawned on me. What if my immune system was over reacting for a reason, or malfunctioning for a reason? The body is very complex after-all.
I invested all my time into getting my skin back and I and like many others before me, I CURED my psoriasis.
What To Do Now?
If you haven't read "The Do List" and "The Don't List" on this website, go to the main menu and read that content now. The other content will help you cure psoriasis, and understand WHY the "The Do List" and "The Don't List" are so important. Understanding the WHY will help figure out HOW to cure psoriasis that much easier.
I also have a homemade recipe section for plaque psoriasis too. If done in conjunction with The Do List and the Don't List, it will help you cure psoriasis naturally and will also help you maintain beautiful skin thereof.
It is jammed pack with rich information on things to do, "The Do List" and things not to do, "The Don't List," on how to remedy psoriasis naturally.
If you don't want to purchase my book just yet its cool with me. All the information collected in my eBook is also spread out throughout my website, browse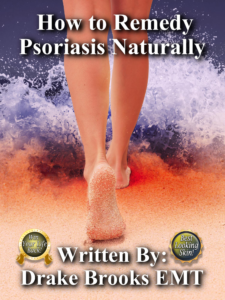 around my website and read about How to Remedy Psoriasis Naturally.

However, if you want to have your own personal downloaded copy in a simple and easy to navigate interface, you are in luck. A portable and accessible eBook reader app like Kindle, Apple, ePub and Pdf, are some examples. Read on or off line however you choose. No internet connection no problem.
My eBook is only $9.99 right now but I may change the price to a higher amount if I start becoming greedy due to an increase in traffic and popularity.
If you do decide to help me out and purchase my very first eBook How to Remedy Psoriasis Naturally, it would be very much appreciated. Profits will help me maintain and continue to add important content and recipes to this website.
Thank you for reading this part of my website. Feel free to leave me a comment or question below. I will respond.