Welcome to my review on Slippery Elm Powder from Baar Products.
Baar Products specialize in health. Their company has many products that help people heal their problems away.
What Exactly is Slippery Elm Powder
Not at all slippery, this white powder is grounded from the inner bark of elm trees. Also known as Ulmus Rubra and Slippery Elm Bark. This powder is referred to as a "hot tea" and is suppose to be consumed in the mornings either in place of breakfast or before breakfast.
People use Slippery Elm powder to gain generous improvements to their skin, and to reduce inflammation in their entire body. Slippery Elm powder can be considered a spiritual tea because it protects and heals. Counterproductive foods should be avoided when drinking this powder tea.
What Does Slippery Elm Powder Do

Slippery Elm Powder  heals and strengthens the gastrointestinal system. It absorbs into the porous walls of the intestine and acts as a natural medication to the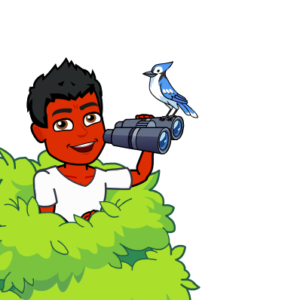 lower and upper digestive track.
It also acts as a coat of soothing protection helping to prevent the leakage of toxins.   A natural demulcents or a protective film that can relieve mucous membrane irritation by providing anti-inflammation to an inflamed gut.
Elm bark powder is sticky and gluey inside the intestines which acts as a clumping adhesive for fecal matter. This fact and the reduced inflammation relieves pressure allowing easier evacuation.
Some More Slippery Elm Powder Perks

– Edgar Cayce recommends as an "eliminate" to prevent the body from creating inflammation and letting coagulation take place
– Slippery Elm Powder also acts as a gas absorbent soaking rank fumes and toxins from pours
– Ulcer Protection
– Soothes Sore Throat
– Antioxidant
– Brest Cancer Preventative
– Remedy's Psoriasis
-Remedy's Colitis
-Remedy's Enteritis
Slippery Elm Powder from Baar Products Review

This brand of Slippery Elm Powder comes in the mail in a sealed plastic container similar to nutritive bottles.
Upon opening the product I could tell right away that the contents were very soft and fine.
The product smelled  interesting and fresh at the same time. After following the directions and tasting it.
I found that It didn't taste like much but then again it's not about the taste, it's about stopping inflammation and healing the skin.
How to Prepare Slippery Elm Powder
I use about half a teaspoon in a small cup of warm water. I stir it up and let it stand for exactly fifteen minutes (and no longer) before I chug it.
It is suppose to be consumed in the morning, (thirty minutes before breakfast) as Dr. John Pagano explaines in his writings.
Slippery Elm Powder Contraindication

According to Dr. Pagano, Slippery Elm Powder should be ingested  in the "morning," and Saffron Tea at night. That is practically half a day or about 12 hours apart.
Elm Bark Powder is a gastrointestinal healer while American Saffron tea is a detoxify agent.
Elm Bark Powder cannot heal the intestine line while Saffron tea is trying to flush it.
Both work great when taken hours apart but when taken together in close proximity they will not work properly.
Slippery Elm Powder Usage

I consumed Slippery Elm Powder every morning for one month. After one month I consumed slippery elm powder every other day. I followed this routine until my psoriasis was 100% gone.
For maintenance post psoriasis, I ingest slippery elm powder once a week.
Slippery Elm Powder Overall Rating

This product is definitely high quality. I recommended this item from Baar Products because it does what it was intended to do without any issues or side effects. It arrives in the mail with in a matter of a few days after ordering. This maintains it's freshness.
Here is the link for Slippery Elm Powder at Amazon.
---
It is jammed pack with rich information on things to do, "The Do List" and things not to do, "The Don't List," on how to remedy psoriasis naturally.
If you don't want to purchase my book just yet its cool with me. All the information collected in my eBook is also spread out throughout my website, browse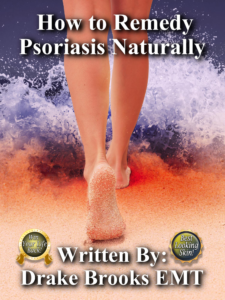 around my website and read about How to Remedy Psoriasis Naturally.

However, if you want to have your own personal downloaded copy in a simple and easy to navigate interface, you are in luck. A portable and accessible eBook reader app like Kindle, Apple, ePub and Pdf, are some examples. Read on or off line however you choose. No internet connection no problem.
My eBook is only $9.99 right now but I may change the price to a higher amount if I start becoming greedy due to an increase in traffic and popularity.
If you do decide to help me out and purchase my very first eBook How to Remedy Psoriasis Naturally, it would be very much appreciated. Profits will help me maintain and continue to add important content and recipes to this website.
---
If you haven't read "The Do List" and "The Don't List" on this website, go back to the main menu and read that content now. The other content will help you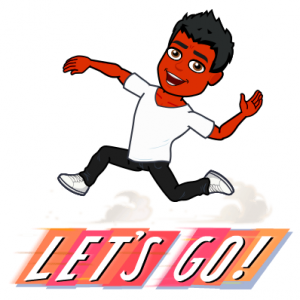 cure psoriasis, and understand WHY the "The Do List" and "The Don't List" are so important. Understanding the WHY will help figure out HOW to cure psoriasis that much easier.
Also read the homemade recipes for psoriasis section of this website. If done in conjunction with The Do List and the Don't List, it will help you cure psoriasis naturally and will also help you maintain beautiful skin thereof.
Thank you for reading this part of my website. Feel free to leave me a comment or question below. I will respond.